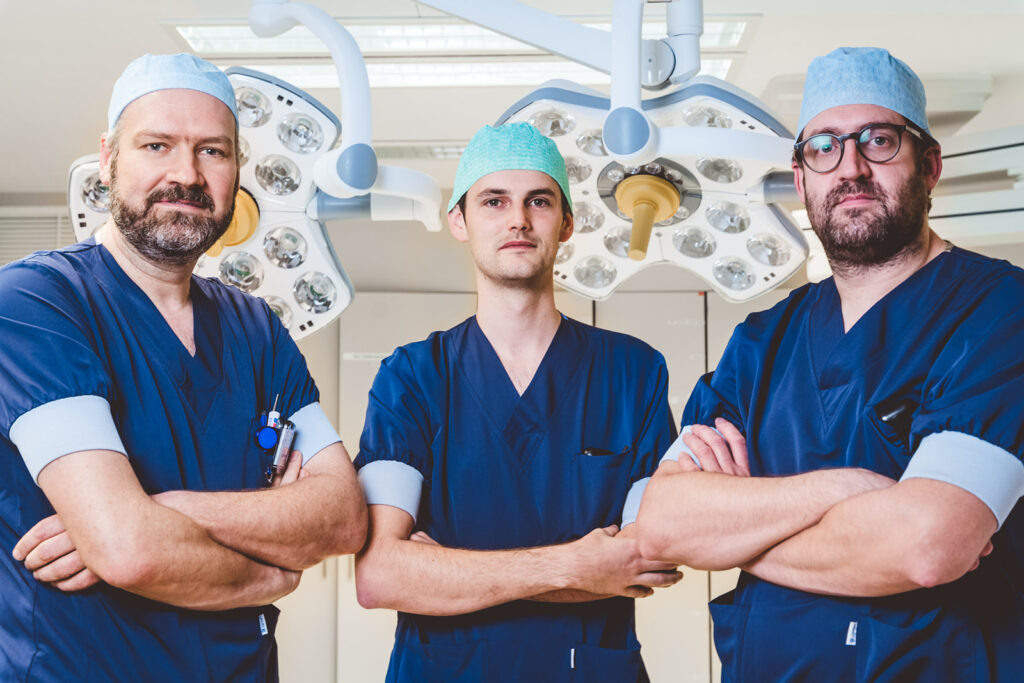 clinical perfusionists
De dienst perfusie bestaat uit vier klinische perfusionisten.
As part of the multidisciplinary team, perfusionists create the best possible conditions so that the other team members can provide the best possible care to the patient. During heart surgery they take over the vital functions of the patient by operating the heart lung machine. In Jessa Hospital quality and innovation are of paramount importance, therefore the staff is constantly striving to give patients the best possible treatment and care.
Minimally invasive surgery fits perfectly with the mission statement of the hospital. In our center, we do not limit ourselves to "surgery with small incisions". We follow the same course for all dimensions / branches of the cardio-surgical team process.
"Modular minimally invasive extracorporeal circuits" (MiECC) or low-volume priming systems are an important part of the minimally invasive surgical event and they contribute to the rapid recovery of the patient. We are therefore extremely proud to offer this as the only center in Belgium and one of the few in the world.
'The best cure and care is our top priority'!